Rocket Internet's HelloFresh Food Unit Plans Frankfurt IPO
Published on Oct 28 2015 9:57 AM in Food tagged: HelloFresh / Home Delivery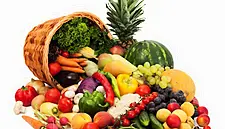 HelloFresh, the German food-delivery startup backed by the Samwer brothers' Rocket Internet SE, plans to hold an initial public offering in Frankfurt.
The sale will consist of new shares, and current shareholders may also offer their stock, Berlin-based Rocket Internet said in a statement Wednesday. Rocket Internet owns 56.4 per cent of HelloFresh. Financial details weren't disclosed. Rocket Internet rose as much as six per cent in Frankfurt, to €29.75 a share.
HelloFresh fetched a valuation of €2.6 billion after raising €75 million in a funding round in September. HelloFresh was set up in 2011 and delivers weekly meal kits with recipes and ingredients to customers in several countries, including the Netherlands, the UK and the US Revenue in the first nine months of 2015 soared to €198 million over the same period last year, the company said. It delivered 13.2 million meals to 530,000 customers in the third quarter, up from 116,000 customers last year.
"We're convinced by the HelloFresh subscription model and the enormous growth opportunities of the market," HelloFresh Chief Executive Officer Dominik Richter said in a statement. The IPO "will strengthen our financial flexibility and actively support our growth strategy."
HelloFresh seeks to invest as much as €60 million in the coming three years in new delivery centres and speeding up processes and reduce fixed costs to raise margins, it said.
News by Bloomberg, edited by Hospitality Ireland