Business Tourism On The Rise In Ireland, Reports Fáilte Ireland
Published on May 16 2017 12:28 PM in General Industry tagged: Dublin / Fáilte Ireland / Patrick O'Donovan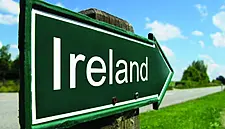 The latest Fáilte Ireland estimates, based on CSO figures, indicate that business travel from overseas markets is worth in excess of €700 million to the Irish economy, after growing 7% during the period 2015 to 2016.
The sector is estimated to support approximately 21,000 jobs.
Reflecting this growth, Fáilte Ireland's Business Tourism & Events team have directly influenced €198m of promotable business won for Ireland in 2016, which is an increase of 10% on business won for Ireland in 2015.
Minister for Tourism and Sport Patrick O'Donovan TD emphasised that, "These estimates not only identify business tourism and events as a lucrative and important part of Ireland's tourism offering, it also reinforces the importance the growing sector plays in creating employment which is crucial to delivering economic growth to Ireland."
New rankings recently released by the International Congresses and Conventions Association (ICCA) show Dublin rising five places to 13th in the world for hosting conferences and conventions and Ireland as a whole rising six places to 26th out of 133 countries.
Fáilte Ireland hosted four North American Association Conference Ambassadors in Dublin over the weekend, representing 5,500 international delegates with a combined value of €9m in potential new business for Ireland up to 2025. This followed Fáilte Ireland's annual "Meet Dublin in London" event last week, which saw over 300 British meetings and events buyers meeting with more than 50 Irish hoteliers, business meeting venues and conference organisers to generate potential business worth €52million for the conference and meetings sector in Dublin.