Food & Hospitality Ireland To Showcase The Profit Shop
Published on Aug 25 2015 2:55 PM in General Industry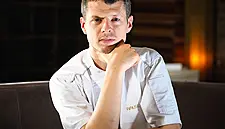 Profits will be firmly in the spotlight at next month's Food & Hospitality Ireland, which will bring together the very best in food, retail and hospitality, incorporating the Speciality & Fine...
Profits will be firmly in the spotlight at next month's Food & Hospitality Ireland, which will bring together the very best in food, retail and hospitality, incorporating the Speciality & Fine Food Fair Ireland.
The event will be home to some of the best products and services that the Irish retail, hospitality and food and drink industries have to offer.
Home to a host of live culinary demonstrations, seminars and award-winning produce, and taking place on the 16-17 September at the Citywest Events Centre, Food & Hospitality Ireland is one of the most important events for those in the hospitality, food and drink industries.
With lots happening over the two days, Food & Hospitality Ireland enables buyers from the retail and hospitality industries to maximise their time, as a visit to the show will deliver new products, valuable contacts and learnings through the Spotlight Stage.
One feature will be The Profit Shop, which will be demonstrating how retailers can save thousands
Visit the Profit Shop to see how you can benefit from a potential of €20,000 of savings, thanks to the cost efficient products and smart technology that's being showcased by over ten companies.
The Profit Shop, sponsored by Energia, in association with Convenience Stores & Newsagents Association and the Associated Craft Butchers of Ireland, has been designed by Maria O'Neill Designs and built by Punchline Developments. Thanks to the success of the feature in 2014, it's back this year with even more companies involved.
The feature will provide visitors with an area that's a fully functional, interactive shop and it will highlight how retailers can maximise the profitability of their shop through the latest products, services and technologies along with effective design and signage.
Supporting the Profit Shop for the first time is Energia, who will be demonstrating its Energy Funding Scheme which offers businesses up to 30% in funding for energy efficiency projects. Cormac Mannion, Energy Services Manager at Energia adds:
"The Profit Shop is a great partnership for Energia. As a leading provider of gas and electricity to thousands of Irish retailers, Energia understands that controlling and reducing costs is vital for retailers.
"We've just introduced an Energy Efficiency Funding Scheme that gives retailers up to 30% of the capital cost of popular energy efficiency projects such as lighting, heating and refrigeration. So, not only will your business benefit from the funding provided by Energia, with the additional cost savings from the reduction in energy usage, your project can literally pay for itself. Energia representatives will be available in The Profit Shop over the course of the FHI exhibition to give retailers more details on the scheme and how they can avail of and benefit from it."
Other Profit Shop companies demonstrating to retailers how they can save on costs include AR Systems, Ad Tower, Higgins Refrigeration, GSLS Securit Transit, Capitol Foods coffee machines, National Lottery, APT Safelink, Pro-Light, Broderick Bros', Virtek Security Products, Customer Loyalty Connect, Retail Solutions EPOS systems, Kelsius Food Safety Technology, Fisherman's Market and Martin Food Equipment.
Focusing on learning, engaging panel discussions and live cookery demonstrations, The Spotlight Stage is set to be one of the main hubs at F&HI over the two days. With high profile guest speakers including Insomnia Coffee founder and former Dragon, Bobby Kerr; TV Chef, Chef Adrian from the Craft Butchers and Conor Dempsey (pictured) from the highly-praised Amuse restaurant in Dublin, there's a stellar line-up in store for visitors.
Speaking on the hot topic of Food Tourism, Adrian Cummins, Chief Executive of the Restaurants Association of Ireland will chair a discussion on Ireland's tourism strategy and how innovative businesses have combined their efforts for the collective good.
The Spotlight Stage will also be home to the Craft Butchers' Butcher Shop of the Year awards, and the Food & Hospitality Ireland Product of the Show awards. Other speakers include Donal McGuinness, Managing Director, Escher Group Interactive Services and Martin O'Shea, Buyer with Musgraves.