Hospitality Industry 'Must Be Protected From Worst Of Brexit Fallout': Report
Published on May 25 2017 4:35 PM in General Industry tagged: Support Your Local / DIGI / Brexit / Drinks Industry Group of Ireland / Maggie Timoney / Anthony Foley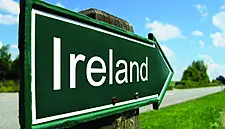 A new report claims that a total of 7,193 pubs, 3,161 off-licences, 2,406 restaurants, 983 hotels, 483 wholesalers and 98 producers purchase €5.7 billion in materials and services, pay €2.9 billion in wages and deliver €6.4 billion in tourism spend each year in Ireland, while supporting 210,000 jobs nationwide.
Published at the launch of Drinks Industry Group of Ireland's (DIGI) 2017 'Support Your Local Campaign', the report by DCU economist Anthony Foley breaks down these figures on a constituency basis, demonstrating the extensive reach of the sector and its importance to local economies across the country.
Support Your Local 2017 is a DIGI campaign that seeks to highlight the economic, cultural and social contribution of the drinks and hospitality industry to Ireland.
However, it also asserts that Ireland's high alcohol excise tax risks derailing this growth and discouraging tourists from visiting, particularly those from the UK. Ireland's overall alcohol excise tax is the second highest in the EU, behind only Finland. By drink category, Ireland has the highest wine excise, the second highest beer excise and the third highest spirits excise.
DIGI chair and managing director of Heineken Ireland Maggie Timoney commented: "This report demonstrates in clear and specific detail how important the drinks and hospitality sector is to Ireland as a whole, and to local economies and communities the length and breadth of the country.
"As we enter a new period of economic uncertainty in the form of Brexit, government and industry must collaborate to ensure that hospitality businesses are protected from the worst of the fallout. At the moment, we are doing the opposite. Local consumers and tourists are being stung by our high alcohol excise tax.
"In the long term, this is bad for business. Our hospitality and pub culture is a huge draw for tourists. Ireland's hospitality sector is heavily reliant on the UK and as price-sensitive British tourists seek out better value with their weaker sterling, we are hamstringing ourselves precisely at a time when our economy must be as diversified and prepared as possible."