UK Visitor Numbers To Ireland Continue To Slide
Published on Jul 27 2017 10:52 AM in General Industry tagged: Featured Post / Tourism Ireland / Niall Gibbons / Central Statistics Office / Brexit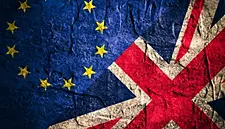 New data released by the Central Statistics Office (CSO) has revealed that the number of UK residents travelling to Ireland dropped by 6.4% to 949,200 during the three months from April to June this year.
This continues the trend of declining UK visitor numbers that began with the Brexit vote in the summer of 2016 and is thanks in no small part to the fall in the value of sterling in relation to the euro.
Ahead of the passing of Brexit, one euro was the equivalent of £0.7649. It then rose to approximately £0.86 in the two weeks following the vote, reports rte.ie.
2017's first quarter saw 796,000 UK residents travelling to Irish shores, which was a notable decrease from the figure of 851,000 during the same period last year.
Meanwhile, visitor numbers from other European countries increased by 10.1% to 1,022,000, with the number of North America visitors rising by an even wider margin of 20.9% to 628,900.
The main points from the CSO date is as follows:
- Total overseas trips to Ireland for the period January to June 2017 were up by 4% on the corresponding period last year.
- Visitors from Britain were down by 6% while North American visitors grew by 22%.
- Mainland European visitor numbers grew by 6% with France and Germany up by 5% and 4% respectively.
- Overseas visitors from long haul areas increased by 21% in the first half of 2017.
Commenting on the above statistics, Tourism Ireland CEO Niall Gibbons stated, "The decline in the value of sterling has made holidays and short breaks here more expensive for British visitors, and economic uncertainty is undoubtedly making British travelers more cautious about their discretionary spending. This is impacting on travel to Ireland. Therefore, competitiveness and the value for money message are more important than ever in Britain right now."