Wild Atlantic Way 'Passport' Under Consideration
Published on Jun 19 2015 10:29 AM in General Industry tagged: Wild Atlantic Way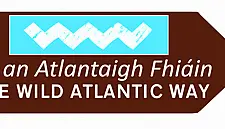 Fáilte Ireland is said to be strongly considering a plan to implement a Wild Atlantic Way (WAW) "passport" in next years work programme.
The West Cork Times reports that local Fine Gael TD Jim Daly submitted the proposal to Minister Paschal Donohoe for consideration, citing that it would give the hugely successful tourism initiative another sizeable boost.
"The whole idea of this initiative is to build and grow the wonderful success of the Wild Atlantic Way initiative which was introduced by the Government three years ago. As visitors make their way along the route they will be able to collect official stamps that prove they have been a visitor to each area," said Daly. 
He added: "When they complete the route which can be done over a number of years they can apply for an official WAW passport. The passport will be seen as something visitors would like to have, somewhat of an achievement if you like and the passport would also entitle the holder to certain discounts along the route in the future, subject to business participation."
According to the West Cork Times, Failte Ireland confirmed to Mr Daly that they will look at best practice internationally for similar touring routes that use a "passport-type" approach, one of which is currently in place in Camino de Santiago in Spain, and take the learning with a view to implementing a similar process for the Wild Atlantic Way.