Deliveroo Revenue To Reach €166 Million For The Year
Published on Jun 8 2016 2:03 PM in Restaurant tagged: restaurant / growth / Online Delivery / Deliveroo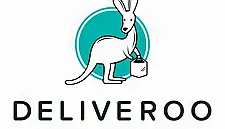 It has been a successful twelve months for Deliveroo in Ireland, as its revenue will reportedly reach €166 million for this past year.
The on-demand food delivery service, which celebrated its first birthday in Ireland last month, has already signed up more than 200 restaurants as clients and is seeing a 25 per cent month-on-month, growth according to the Irish Independent.
Deliveroo was launched in 2013 and had €22 million invested in it from Irish tech startup entrepreneur Dylan Collins. Its growth has seen it set up in 12 countries, such as the United Arab Emirates, Australia and Hong Kong.
The company has created more than 400 jobs in Ireland and recent plans have seen it expand to Limerick as well as partnering with some 206 PizzaExpress and Milano restaurants.
Oliver Dewhurst, Deliveroo's general manager in Ireland added that "Ireland has far exceeded our expectations - the pace at which our service was adopted and has expanded in just 12 months has been an incredibly positive experience."