Itsa Food Group Records Profit Boost
Published on Feb 9 2017 11:51 AM in Restaurant tagged: Domini Kemp / Itsa / Joe's Coffee / Alchemy Juice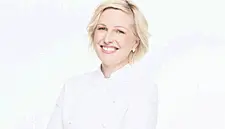 Domini Kemp's network of food businesses continue to perform well, posting operating profits "well in excess of €200,000" last year.
Kemp (pictured), as reported by the Irish Examiner, said the business, which includes the Itsa chain of restaurants, has made "serious progress since 2013".
Accounts for the Itsa Bagel Ltd firm showed that accumulated losses at the company increased by €58,635 to €186,307, with the losses taking account of non-cash depreciation costs and interest payments.
"Expansion costs and depreciation are the main reason for the small loss," stated Kemp.
The business portfolio also includes Alchemy Juice, Hatch & Sons and Joe's Coffee.