Just Eat launches Lunchtime Service
Published on Apr 24 2015 9:13 AM in Restaurant tagged: Just Eat / takeaways / restaurant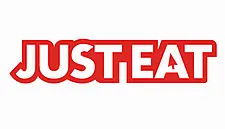 The online food delivery service Just Eat is starting a lunchtime collection service, signing up 150 food outlets to start delivering earlier in the day.
The company is hoping to cash in on what it sees as a trend of a returning lunchtime trade. The company is promoting the new service with its 'liberate your lunchtime' campaign which will feature an TV advert, social media and on-street advertising.
The campaign will highlight the ten minutes that workers lose when queuing for lunch, which Just Eat can give back, according to the Irish Times.
Managing director of Just Eat in Ireland Amanda Roche-Kelly predicts the service to be a "slow burner" in its initial stages, as it is only expected to worth about two per cent of total business.
Just Eat employs 41 people in its Dublin base, where business increased by 58 per cent last year. Over 1,700 takeaways are signed up, delivering to 750,000 users. A charge of 12 per cent of each sale made through the platform is charged to the participating eateries.