Kerr Set To Sell Bang Stake To Focus On Insomnia Expansion In UK
Published on Jul 6 2017 10:12 AM in Restaurant tagged: Spar / Belfast International Airport / insomnia / Bobby Kerr / Bang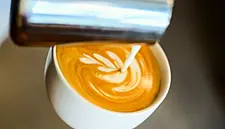 It's reported that well-known businessman Bobby Kerr is planning to sell his stake in Dublin restaurant Bang, which he acquired along with brother/sister team Joe and Anne Barrett in 2010, to focus on the expansion of his Insomnia coffee chain in the UK
Speaking to the Sunday Business Post about ending his involvement with Bang, Kerr explained: "I think it is a business that needs to be run by a proprietor, either a chief proprietor or somebody who is associated and lives and breathes it. It is not a business you make an investment in and expect a multiple return. By the end of next year, I'll probably exit and exit on good terms."
He then asserted that Insomnia's expansion into the British market will step up in the years ahead. The coffee chain currently has a number of outlets based in Debenhams, Primark and Spar stores in the UK, and is soon to open its first branch in Northern Ireland at Belfast International Airport.
Kerr went on to state: "I'd like to think we can get to, in the next two years, 100 shops in Britain. High streets will come sooner rather than later. We've been 19 years in this business. I wouldn't be so arrogant as to think because it works here, it will work over there. But I think the strategy is the right one."