New Proof the World's Best Indian Food Is in London
Published on Jan 9 2017 12:59 PM in Restaurant tagged: London / indian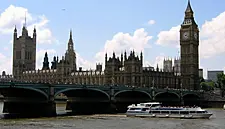 A celebrated Indian chef told me recently that the Indian food in London is better than anything available in Mumbai and New Delhi, so who I am I to argue? What's most exciting is a batch of new resta...
A celebrated Indian chef told me recently that the Indian food in London is better than anything available in Mumbai and New Delhi, so who I am I to argue? What's most exciting is a batch of new restaurants that makes it even better, going far beyond the traditional curry house and bringing a new-found creativity to the table.
These restaurants dig deeper into the country's culinary diversity. Some focus on regional cuisines—from areas such as Kolkata or Andhra Pradesh—while others celebrate street food and home cooking. There's even a £105 tasting menu ($130) with precision and beauty that calls to mind fine Japanese cuisine.
Here's the pick of the bunch.
Calcutta Street
This Bengali restaurant in Fitzrovia serves the kind of food that chef Shrimoyee Chakraborty enjoyed as a child in Kolkata. She moved to the U.K. to study and took a variety of jobs, from journalist to analyst, before writing a blog that eventually led to Calcutta Street, which opened in September.
A meal might start with beguni, sliced aubergine fried in chickpea-flour batter at £3.50, and phuchka (£4), crisp semolina balls filled with spiced potato dipped in tamarind and mint water. Mains include Kosha Mangsho (£14), a richly flavored lamb curry.
Cinnamon Bazaar
This inexpensive and colorful restaurant near Trafalgar Square serves an eclectic menu inspired by the bazaars of the world. The mix is traditional street-food snacks, along with an East-meets-West lamb rogan josh shepherd's pie (£13.50).
The restaurant, which opened in December, is the latest from chef Vivek Singh, best known for the posh Cinnamon Club in Westminster. Here, he's helped by the award-winning mixologist Ryan Chetiyawardana and his quirky cocktail list.  This is a fun place.
Dum Biryani House
Dhruv Mittal opened this venue in October in a Soho basement after working at some of the U.K.'s finest restaurants, including the three-Michelin-star Fat Duck. Prices are low and the decor is simple: think plain wooden tables and cane chairs. The short menu is based on Telugu cuisine from Andhra Pradesh and Telangana in South India.
You might start with a snack such as Andhra prawn fry (£4.95) with red chili and coconut and then move onto one of the three biryanis, the rice baked beneath a pastry dome. Lamb shank biryani (£14.95) is accompanied by a Hyderabadi curry served with a green chili and a half boiled egg along with smoked aubergine raita.
Kricket Soho
Kricket is one of my favorite restaurants in London—for any cuisine. The focus is on delicately spiced dishes inspired by Indian cooking but made with British ingredients. It's a world away from the overcooked meat in heavy sauces served in curry houses. The Soho outlet opened last week.
Kricket's first location in south London opened in a converted shipping container by friends Rik Campbell, a DJ, and Will Bowlby, who worked as a chef in India. Dishes include samphire pakoras, date & tamarind chutney, chili garlic mayonnaise (£5.50), and goose vindaloo, with sprout thoran and fried onions (£11). The goose was perfectly cooked, and the spices released waves of favor instead of the intense chili fire normally associated with vindaloo.
Talli Joe
Chef Sameer Taneja, who grew up in Delhi, has worked alongside celebrated French chefs as well as at the Michelin-starred Indian restaurant Benares. At Talli Joe, which opened in May in Covent Garden, he serves small plates of spicy food with Indian-style cocktails. It's buzzy and enjoyable, yes, but there is a real focus on high-quality cooking.
His dishes include talli machi (£8.50), which is grilled mullet in a spiced crust with orange soaked in Old Monk rum, and nihari nalli (£6.95), a Lucknow-style stew on veal bone marrow. For dessert? Black gajar halwa (£3.75), which has heritage black carrots and salted peanut brittle.
Tandoor Chop House
This restaurant near Trafalgar Square marries an English chop house with the flavors of north India. Chefs prepare the food in tandoor ovens in an open kitchen. It's a small menu, with five snacks, six mains and three desserts, and each dish packs flavor.
A snack of Dexter dripping keema naan with green chili (£5) features soft Indian bread soaked in roasting juices. It is sensational. The Amritsari crispy lamb chops (£16) are as juicy and delicious as any in London, even those at two of my favorite restaurants, Gunpowder and Lahore Kebab House. (My other favorites include Gymkhana and Hoppers.)
Vineet Bhatia London
Vineet Bhatia is a trailblazer for gourmet Indian cuisine in London, picking up Michelin stars at Zaika and Rasoi Vineet Bhatia along the way. He relaunched his Chelsea flagship Rasoi in October as Vineet Bhatia London, and it looks like he has set his sights on a second star, abandoning a la carte options in favor of a £105 tasting menu.
The focus is on inventive cooking with clean flavors and the kind of beautiful presentation you might associate with restaurants in Tokyo and Kyoto rather than London or Mumbai. It's a bold move. The trend in London is generally toward a more-casual and less-expensive style of dining, rather than pushing culinary boundaries. I wish him luck.
Jamavar
This Mayfair restaurant, which opened in December, is owned by an Indian luxury hotel group, Leela, which hasn't held back on spending to create a beautiful dining room where Mumbai meets Dubai. When some Indian chefs are going for an understated modern look, Jamavar is comfortably deluxe.
The food is first class. Executive Chef Rohit Ghai joins from JKS Restaurants, which owns blockbuster Gymkhana, and that group's DNA is on the menu along with that of Leela. (I had some of the best Indian food of my life at Leela Palace Chennai last year.) Some of the prices are high, but it's worth it for dishes such as Lobster Nerulli (£30), with southern spices, coconut milk and pearl onions.
Article by Richard Vines, chief food critic at Bloomberg