Pablo Picante To Open Fourth Restaurant On Aston Quay
Published on Jan 25 2017 11:12 AM in Restaurant tagged: CBRE / Pablo Picante / Aston Quay / Colm MacNamara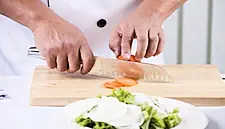 Pablo Picante has signed a long-term lease agreement to open its fourth restaurant at Aston Quay in March 2017. The Mexican restaurant, known for its tortas, burritos and quesadillas, has locations in Clarendon Market, Baggot Street and Temple Bar.
Colm MacNamara, founder of Pablo Picante stated: "The move to Aston Quay offers hugh potential in a part of the city that has fallen below the radar in recent times. The strip is perfect for reaching our 18 [to] 25-year-old target customers with neighbours including USIT, Westwood gym and a large number of backpacker hostels. Aston Quay is also something [of] a public transport hub for buses leaving the city."
CBRE added: "The restaurateur will be an exciting new addition to the location. Generally speaking we continue to witness strong demand for restaurant operators in high footfall city centre locations. This letting brings this property to full occupancy."