Twitter Campaign Aims to Stop Fake TripAdvisor Reviews
Published on Oct 27 2015 5:23 PM in Restaurant tagged: Tripadvisor / restaurant reviews / Twitter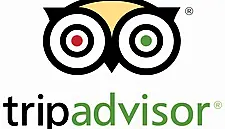 A Twitter campaign started by by a food inspector to put an end to fake TripAdvisor reviews has received backing from restaurateurs, food critics and diners alike.
The campaign, along with the hashtag #noreceiptnoreview, is calling on the review website to demand a valid receipt to be submitted with a review to ensure its validity.
The campaign comes amid evidence that the review system is being exploited by people or groups who are submitting fake reviews in order to heighten or diminish the reputation of the establishment on the site.
The Twitter hashtag was started by food inspector, an anonymous Twitter user with the handle @EaterWriter who said that the mandatory inclusion of a receipt would help maintain trust in the website from food writers and diners.
He also commented on why he started the campaign: "Operators of good restaurants, pubs and other eateries - despite never having chosen to engage with TripAdvisor - see damage to their businesses by reviewers who have not visited them, or post exaggerated details of a visit."
TripAdvisor has admitted it has a problem with fake reviews but have instead it has a 'zero tolerance' policy on them. Amazon.com recently decided to take legal action against people taking fees to post fake reviews.