Bord Bia Publishes White Paper That Charts Possible Scenarios For Foodservice Sector For Remainder Of 2020
Published on May 28 2020 10:15 AM in Food tagged: Trending Posts / Bord Bia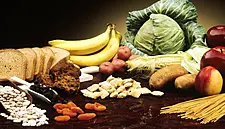 In response to the impact that COVID-19 has had on the foodservice industry and the knock-on effect on food and drink producers and suppliers in Ireland, Bord Bia has published a White Paper that char...
In response to the impact that COVID-19 has had on the foodservice industry and the knock-on effect on food and drink producers and suppliers in Ireland, Bord Bia has published a White Paper that charts possible scenarios for the remainder of 2020 as the industry moves to a phased re-opening in a transformed operating environment.
The White Paper, which was developed to equip the industry and Irish food and drink suppliers with data and insights as they plan for the second half of 2020, outlines best and worst case scenarios, key trends and recommendations and supports available for businesses across the sector.
Possible Scenarios
The White Paper, which was co-authored by global foodservice research specialists Technomic, takes market values as published by Bord Bia for 2019 into account to outline possible scenarios, and has made forecasts based on current industry reporting and research, and recent announcements and interviews with restaurants, distributors and other associations along with economic forecasts for the remainder of 2020.
Based on a best case scenario and taking into account the impact of falling tourism figures, the paper states that the out of home market in Ireland is predicted to fall in value from €8.5 billion at the beginning of 2020 to €4.7 billion by the end of this year. In a forecast worst case scenario, the market could fall by as much as almost 60% to €3.7 billion, according to the paper.
"Clear And Ongoing Damage"
Bood Bia foodservice specialist Maureen Gahan stated, "While acknowledging the clear and ongoing damage to the Irish foodservice market, it is also important to begin thinking about how the industry restarts and what permanent changes may ultimately 'stick' into the future. We understand from listening to food and drink suppliers servicing this market that access to timely data and insights is crucial for them as they look to revise their plans and activities for the second half of 2020.
"The out-of-home channel was one of the most severely impacted by COVID-19, not just in Ireland, but worldwide, experiencing a near total collapse due to the temporary shutdown of the hospitality sector. However, we also know that it is a hugely resilient industry, and we have already seen a number of outlets transitioning their businesses to takeaway and home delivery. Similarly, we have seen examples from our food and beverage producers that are pivoting their businesses to meet the new needs of their foodservice customers."
Trends Likely To Have Longer Lasting Impact
According to Bord Bia, the following five trends are likely to have a longer lasting impact on the industry:
streamlined/smaller menus - as operators streamline menus during the pandemic, Bord Bia believes that many will likely focus on those items that drive maximum revenue post-crisis;
continued investment in off-premises/takeaway services  - Bord Bia stated that this crisis has shown that having any off-premises strategy to diversify risk is a must, and that, consequently, we should expect more types of operators to invest in off-premises services, whether they are takeout or delivery services, and digital strategies will become more important to operators of all types;
decreased emphasis on customisation/made-to-order items - Bord Bia said that this will be driven by labour challenges and a move toward low prices among many consumers, and that it seems likely that operators will focus more on grab-and-go and pre-prepared items;
ghost/delivery kitchen acceleration - as the industry resets, Bord Bia believes that more companies may decide to eliminate the dining room altogether to capitalise on longer-term, off-premises trends;
and consolidation - Bord Bia said that while this may manifest itself most clearly in the restaurant space, we are also likely to see the acquisitions of some players throughout the supply chain and risks to more vulnerable operations.
"Contractions"
David Henkes of Technomic stated, "Foodservice will certainly see contractions in 2020, erasing years of growth and share gain from the retail sector. However, we remain bullish on the longer-term viability and resurgence of the industry, as the economy recovers and as consumers grow more confident living in the age of COVID-19.
"Our White Paper includes recommendations for food and drink suppliers, foodservice distributors, and end foodservice operators on how they can best position their own companies to ensure they are 'open for business'."
"A Flexible And Adaptable Approach"
Gahan added, "Our main message to producers at this stage is to take a flexible and adaptable approach, identifying products and solutions that are relevant to industry operators as they reopen their businesses. We encourage food and drink businesses to avail of the range of supports and services available to companies via our 'Navigating Change' programme. Bord Bia will continue to monitor developments and will present a more in-depth analysis at the end of the year as the situation evolves."
The full White Paper can be found by clicking here.
© 2020 Hospitality Ireland – your source for the latest industry news. Article by Dave Simpson. Click subscribe to sign up for the Hospitality Ireland print edition.