AccorHotels Weighs Taking Stake In Air France KLM
Published on Jun 5 2018 10:54 AM in Hotel tagged: Featured Post / Air France-KLM / AccorHotels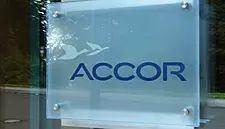 AccorHotels is looking at taking a minority stake in airline Air France KLM to compete better with the broader travel packages offered by online rivals such as Expedia and Booking.com. AccorHotels,...
AccorHotels is looking at taking a minority stake in airline Air France KLM to compete better with the broader travel packages offered by online rivals such as Expedia and Booking.com.
AccorHotels, Europe's largest hotel group by room numbers, issued a statement to say it was considering the move after France's Les Echos newspaper said the group might buy some or all of the French state's 14.3% stake in Air France KLM.
"While the strategic rationale for Accor is there, we wonder why this cannot be achieved by a commercial partnership without any equity stake," said Bernstein analyst Caius Slater.
A partnership could, for example, create a joint rewards programme for Air France's 15 million Flying Blue members and AccorHotels' 41 million reward customers, and help AccorHotels set up a one-stop-shop for travellers who currently use online aggregators such as Expedia or PriceLine.
AccorHotels, with more than 4,000 hotels ranging from luxury Sofitels to the budget Ibis brand, has in the past held talks with Air France KLM with a view to developing joint projects, including potentially buying a minority stake in the airline.
"AccorHotels confirms having resumed its reflections on the matter, being at very early stage of assessing the feasibility and potential terms and conditions which will be discussed with Air France KLM in due time," AccorHotels said.
"There is no certainty that these initiatives will lead to any agreement nor any form of implementation," it added, without saying from whom it might potentially purchase a minority stake.
Air France KLM declined to comment on the matter, but French junior economy minister Delphine Geny-Stephann said the government was open to talks between the two firms.
FRIENDS IN HIGH PLACES
Air France KLM, created in 2004 from the merger of Air France and Dutch carrier KLM, is in turmoil following the departure of CEO Jean-Marc Janaillac after French staff rejected a pay deal and staged a series of costly strikes.
Speaking at the annual meeting of the International Air Transport Association in Sydney, KLM chief executive Pieter Elbers also declined to comment on the Les Echos report. But Elbers - potentially a candidate to be the group's new CEO - added, "Yes, Air France needs to be restructured, yes some interventions need to take place. Progress has been made. Has it been enough? No, should it be done more? Yes."
AccorHotels' board of directors contains former French president Nicolas Sarkozy, potentially a useful presence for any talks with the government over Air France KLM.
Air France KLM is struggling to push through the cost-cutting and labour reforms that rivals such as British Airways-owner IAG and Lufthansa have implemented to meet the challenge of low-cost competitors such as Ryanair and easyJet. Air France KLM shares have slumped around 45% so far this year.
Les Echos, citing unidentified sources, said the government was studying three options. The first would be to sell its whole stake to AccorHotels. The second would be a partial sale that would keep some state influence at Air France KLM.
A third option would be to swap the state's holding in Air France KLM for a stake in AccorHotels - a move the newspaper said would be consistent with French President Emmanuel Macron's desire to have an influence in "national champion" companies.
A government stake in AccorHotels might also deter a potential foreign bid for the hotels company.
Chinese group Jin Jiang is the largest shareholder in AccorHotels with a 12% stake, while the Qatar Investment Authority holds around 10% and Saudi Arabia 5.7%.
AccorHotels' overseas investors could, however, complicate any purchase of a stake in Air France KLM, which would leave the foreign groups indirectly holding a stake in a company viewed as an important national asset.
"It would therefore be preferable to seek instead either business partnerships or a joint venture," said Roche Brune Asset Management fund manager Gregoire Laverne.
News by Reuters, edited by Hospitality Ireland. Click subscribe to sign up for the Hospitality Ireland print edition.