BREXIT: Currency Uncertainty Leaves Ireland's Hospitality Industry Guessing
Published on Jun 24 2016 2:39 PM in Hotel tagged: Featured Post / hotel / Dalata / Brexit / pat mcann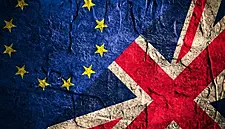 The Irish hospitality industry remains uncertain about what impact the UK's decision to leave the European Union will have on their business in both the short and long term.
The CEO of Dalata has told Hospitality Ireland that while Britain's decision to leave the European Union is not the group's "preferred position", it will wait and see what impact Brexit will have on the UK economy before making any decisions on future hotel investments.
Pat McCann admitted that the Brexit decision will undoubtedly bring "some turmoil", Dalata will remain "cautious" in relation to investments until the markets begin to settle down again.
"For us, in terms of investing in UK, it really doesn't have any effect until 2018- 2019," said McCann, adding that, "in reality, we have no imminent decision."
Meanwhile, Damien Gaffney, managing director at hospitality arm of Tetrarch, told Hospitality Ireland: "The decision to leave is a surprising one in our view and of course it is now certain that there will be an impact on our business. To what extent is unclear as the depth of such is difficult to quantify until the real effects are borne across the UK economy. The immediate and practical implications are clear with currency fluctuations impacting our decisions and considerations around various inventories sourced from the UK and related pricing, timing of purchasing, deposit values and GBP£ denominated creditor payments and so on. It's too early to call where the GBP£ will stabilise at but the potential for sustained, adverse currency movements will no doubt impact travel from the UK which directly and negatively impacts the hospitality industry as a whole – no more so than in Ireland where the UK is the largest source of our customer base outside of Ireland."
The Restaurants Association of Ireland CEO, Adrian Cummins, has expressed disappointment at the outcome of the UK referendum reiterating the need for the Irish Government to immediately take urgent steps to allay the concerns for the Restaurant and Tourism sector about the implications of this vote.
He stated: "The outcome of the UK vote has major implications for Irish Tourism and the Restaurant Sector. It is imperative the Irish Government give a clear signal on issues of major importance to the Restaurant sector, our trading relationship with the UK and Northern Ireland and the EU budget. The Restaurants Association is calling for a clear strategy to how the Irish are to deal with Brexit and minimise damage to Irish tourism. The Irish Tourism industry is highly dependent on the British Market as over 3 million from the UK visit Ireland each year.
Cummins continued: "Restaurateurs in border areas are deeply concerned with potential new border arrangements post Brexit. It's imperative that the 9% vat rate for tourism is kept to help Irish Tourism overcome Brexit. A reduction in excise duty on alcohol must be delivered in this year's budget to help also."