Hospitality Venues To Be Required To Close At Midnight
Published on Nov 17 2021 8:00 AM in Features tagged: Featured Post / Fuel / Restaurants Association of Ireland / VFI / LVA / RAI / Vintners' Federation of Ireland / Licensed Vintners Association / slane castle / Tramline / National Public Health Emergency Team / Nphet / Pandemic Unemployment Payment / PUP / MEAI / Dining Week / Integrity Security / Christmas in the Castle / Savoy Collection / Music & Entertainment Association of Ireland / Health Protection Surveillance Centre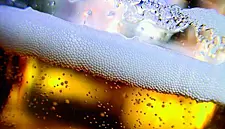 All hospitality venues including bars, restaurants and nightclubs will be required to close by midnight from Thursday November 18.
As reported by rte.ie, the Cabinet agreed the move at a meeting on Tuesday November 16.
The new rule will apply to restaurants, bars and nightclubs but reportedly will not apply to guests staying in hotels.
Wedding guests staying at the venue will reportedly be able to remain on the premises after midnight, but those who are not hotel residents reportedly must leave.
When asked about weddings, Taoiseach Micheál Martin reportedly said that "all licensed premises" must close by midnight, with "residents of hotels" being the only exemption
Other measures agreed at the meeting include the requirement for COVID-19 passes in cinemas and theatres, and advice for employees to work from home as of Friday November 19 unless it is absolutely necessary to attend the workplace in person.
Regarding the use of COVID-19 passes in venues, work is reportedly "continuing with agencies and inspectorates to strengthen compliance and inspection activities", and engagement has reportedly taken place between the government, employers and trade unions on updating guidance for employees working from home.
The Taoiseach reportedly said that they want hospitality to remain open and that they will continue to work with the sector to ensure the current rules around COVID passes and other protections are being properly observed, and that the requirement for COVID passes based on vaccination or recovery will now be put on a statutory basis for cinemas and theatres.
LVA Response
In a statement published on its website, the Licensed Vintners Association (LVA) said, "The Licensed Vintners Association (LVA) has called on the government to immediately reintroduce COVID supports for the late night sector and also develop practical longer term solutions for hospitality.  This follows the news that the government is to reimpose restrictions on the late night industry with all hospitality venues now required to trade no later than midnight from Thursday.
"The LVA has said this will be extraordinarily difficult for those working in late bars, nightclubs and the rest of the late night sector and will place considerable pressures on livelihoods in the run up to Christmas. It also places a question mark on the longer term viability of the late night industry until such time as a practical longer term solutions are developed that allow businesses to trade while the pandemic persists.
"In relation to supports, the LVA said it was essential that the various measures such as the CRSS, EWSS and PUP were reimplemented immediately in full for the late night sector and anyone who will be impacted by these latest restrictions, along with the waiving of commercial rates for as long as the restrictions remain in place.
"'Effectively this latest announcement means that the current government strategy isn't working,' said Donall O'Keeffe, chief executive of the LVA. 'We were told that if we waited until the majority of the public was vaccinated we would be able to get back to trading. Well we waited and that wasn't enough.
"'Like the rest of the country, of course we are conscious of the worsening health situation. But this will still be really hard news for those working in the sector to take. Late night hospitality was closed for 585 consecutive days, got to open for 27 days and now they face another indefinite period of closure. It also needs to be acknowledged that every time the government flicks the switch on restrictions there are consequences for people's livelihoods and the businesses that sustain those livelihoods. We will have enormous difficulty retaining our staff after this latest decision.
"'This latest reimposition of restrictions casts significant doubt about the viability of the late night sector for as long as the pandemic persists. When will we be in a position to allow that sector to reopen and trade again? Will we have to go through this whole process again and again? What is to stop this cycle from repeating itself next year?
"'What seems clear is that more nuanced, longer term, practical solutions are now needed. Solutions that will enable environments that are regarded as 'high risk' to operate safely. For example, perhaps now the government needs to start examining affordable ventilation schemes for the industry?
"'In the short term it is critical that the government immediately outlines the reintroduction of the full level of supports for the people who will once again find themselves out of work and for the businesses who employ them. That is the absolute minimum required and is the essential first step before our sector can begin a bigger conversation about what co-existing with this pandemic really means,' Mr. O'Keeffe concluded."
VFI Response
Meanwhile, in a statement published on its website, the Vintners' Federation of Ireland (VFI) said, "The Vintners' Federation of Ireland (VFI) says the news that restricted trading hours are set to be reintroduced is a hugely disappointing development for the many late-night pubs and nightclubs many of whom will now be forced to shut just three weeks after reopening.
"Supports for businesses who will now have to shut must be introduced with immediate effect.
"VFI chief executive Padraig Cribben says, 'The decision to introduce a new closing time of midnight from this Thursday will effectively close many late night pubs and night clubs. It will also seriously restrict other outlets at the most critical time of the year. Given the deteriorating health situation it's no surprise government is forced to take action but it is disappointing that the hospitality sector is at forefront of those actions. Supports will now be vital for impacted businesses and we're calling for the immediate reintroduction of the COVID Restrictions Support Scheme (CRSS) for members who have to close.
"'Restricted trading hours will also impact traditional pubs who have to cope with cancelled bookings ahead of what was meant to be a busy Christmas period as public health advice is to avoid social gatherings. Given the new curfew and reduced trade the Employment Wage Subsidy Scheme (EWSS) must be maintained in full until all restrictions are removed.
"'We were told back in August after indoor trade was reopened that restrictions would be fully removed in October. We're now in a position where restrictions are actually getting tighter. Supports will be crucial in the months ahead, a fact government needs to address immediately for the simple reason the trade cannot sustain another period of profound uncertainty,' concludes Mr. Cribben."
RAI Response
As reported by rte.ie, the Restaurants Association of Ireland (RAI) has also called for business supports for the hospitality industry to be reinstated.
Additionally, RAI chief executive Adrian Cummins reportedly said that antigen testing needs to be ramped up.
Cummins reportedly said while speaking on RTÉ's Today with Claire Byrne radio programme that the message to reduce socialising is having an impact on business, with cancellations now being made in restaurants and hospitality venues.
The above news follows the RAI's announcement of "Dining Week".
In a statement published on its website, the RAI said, "We are delighted to announce the launch of Dining Week, a nationwide initiative to bring diners back into our restaurants during the quiet period from January 28th to 6th February 2022.
"Dining Week presents restaurants with a wonderful chance to showcase their venue and the quality of their produce. It is a celebration of the Irish food scene!
"Why get involved?
"• Dining Week is an initiative to support the restaurant industry.
"• It will be promoted by a nationwide media campaign supported by Failte Ireland and the Restaurants Association of Ireland.
"• There is NO CHARGE to take part in Dining Week
"• You can control the number of customers that can get the offer
"• We expect to see thousands of diners enjoy great food over the 10 day period.
"How do I sign up to take part?
"For Dining Week restaurants are encouraged to provide a 25% food only discount on a la carte menus. All beverages are charged at full price. To support the industry and sign up to Dining Week just click this link to register your interest. Our team will contact you to get you set up. If you would like to fill your restaurants, motivate staff and keep the tills ringing during this quiet period then SIGN UP TODAY.
"We look forward to working with you,
"Kind Regards,
"Dining Week Team."
Integrity Security Managing Director Statements
As reported by rte.ie, Shea McNelis, the managing director of Integrity Security, which is a company involved with Christmas indoor and outdoor parties and markets all over the country, said that five events have been cancelled in recent days.
McNelis reportedly said while speaking on RTÉ's Morning Ireland radio programme, "People in general seem to be nervous about going into large crowds - especially indoor events.
"Some of the music events that we are involved with, people are getting nervous that they are going to happen or not. There have definitely been big changes since last week."
Other Cancellations
Carina Conyngham of "Christmas in the Castle" at Slane Castle in Co. Meath and Ronan Brannigan, who is managing director at the Savoy Collection, which includes the Savoy Hotel, the George Hotel and Hamptons Bar and Grill in Limerick city, reportedly also said they have had cancellations and alterations to bookings.
Meanwhile, Fuel, which is a create production agency based on Camden Street in Dublin, has reportedly moved many of the festive parties that it organises online, and people asked about their Christmas plans reportedly said that they favour holding Christmas parties once they adhere to health regulations, including mask wearing and proper social distancing.
One woman reportedly told Morning Ireland that she is happy to go to her Christmas party "if there are precautions in place and it is safe".
Tramline Nightclub Owner Statements
The owner of Dublin's Tramline Nightclub, Ian Redmond, reportedly described the decision to close bars, restaurants and nightclubs at midnight from Thursday November 18 as a "shock" and a "bolt out of the blue".
Redmond reportedly said that the decision came without consultation with stakeholders in the night-time economy, and that it's "a shock, we could have dealt with other things but to close at midnight seems a little bit unfair".
Redmond reportedly called on the government to consult with the LVA about reinstating business supports to "help keep the lights on", and reportedly said that he employs 55 people "who are wondering if they will have a job to come to next week".
Redmond reportedly said that "if you are going to close us, please support us as our businesses cannot survive", and reportedly stressed that businesses have done all that has been asked of them and that some consistency is needed.
Redmond reportedly said that his nightclub has run sold-out shows to 900 patrons every night since it reopened on October 22 with no outbreaks or infection of staff, and that all customers arrive with their COVID certs and ID is checked and just three people or so are turned away each night without certificates.
Redmond reportedly said that "we did everything we were asked for…and [for staff] to get the rug pulled from under their feet, with mortgages, rents and bills to pay...we need some certainty".
Music & Entertainment Association Of Ireland Reaction
The Music & Entertainment Association of Ireland (MEAI) reportedly said that the decision could lead to further job losses in the sector.
MEAI spokesperson Matt McGranaghan reportedly said that the government must "immediately reinstate the Pandemic Unemployment Payment and other necessary supports for the survival of the entertainment industry", and, "We fully understand the need for measures to curb the spread of COVID-19, to protect the public and our health system, but it is vital that livelihoods are protected too."
McGranaghan reportedly said that an MEAI survey of its members has already shown that "over 75% of those surveyed have had gigs cancelled for November/December, while over 50% are only experiencing a quarter of their pre-pandemic workload", and reportedly added, "Almost 80% of those surveyed so far believe they will have to take up alternative employment and leave the industry in the coming months. Government must reinstate PUP in order to protect workers and this sector."
McGranaghan has reportedly accused the government of showing "utter contempt" to the industry, and that the MEAI survey indicated that up to 40% of people have left the industry and up to 80% feel they will have to.
McGranaghan reportedly said while speaking on RTÉ's Morning Ireland radio programme that the narrative in recent weeks to reduce socialising is having a detrimental impact and that a lack of clarity and poor explanations are leading to a fall-off in business.
No Plans To Reopen PUP Or Delay Cuts
The Taoiseach reportedly told the Dáil on Tuesday November 16 that there are no plans to reopen the Pandemic Unemployment Payment (PUP) or to delay planned cuts to the payment.
The Taoiseach reportedly said that the government has consistently heard that employers are struggling to fill job vacancies across the economy.
The Taoiseach's statements follow news from earlier this week that recipients of the PUP would see the amount that they receive reduced further from yesterday (Tuesday November 16) as part of the ongoing process of gradually winding the payment down.
It is reportedly expected that when the next PUP figures update is issued this week, the number of recipients of the PUP will have fallen below 70,000 from approximately 78,000 two weeks agao, as more people return to work.
People Before Profit has reportedly called on the government to cancel plans to cut the PUP.
Its Social Protection spokesperson Paul Murphy TD reportedly said, "It is cruel and perverse for the Government to go ahead with cuts to the PUP at the same time as rolling out new restrictions meaning many will now be out of work, with Christmas coming fast."
Murphy reportedly said, "Rather than cutting the PUP, the government should this week restore it to the full €350 rate."
Ireland Would Likely Be In Full Lockdown Without Vaccinations
The Taoiseach reportedly said without the success of the vaccination programme, there is "no doubt Ireland would be in full-scale lockdown".
However, he reportedly said the new curbs have been introduced in a "collective effort to keep our economy and society open", and to keep people healthy and safe.
In addition to the new hospitality sector curbs, advice has reportedly come into immediate effect that household close contacts who are fully vaccinated and showing no symptoms should now restrict their movements until they have three negative antigen test results within five days.
Healthcare workers will reportedly be subject to further guidance on derogations from this directive by the Health Protection Surveillance Centre.
Antigen tests can reportedly be done at any time of the day, and people should reportedly complete their second test two days after the first, and their third test two days after their second.
The government reportedly also advises people to take regular antigen tests if they are asymptomatic and have visited riskier environments.
The Taoiseach reportedly said that regardless of vaccination status, all household close contacts of a confirmed COVID case should now restrict movement for five days, pending completion of a recommended antigen test.
People are reportedly urged to limit their activities in indoor and crowded environments, where distancing is difficult, and should reportedly "hold off on visiting vulnerable people after undertaking these activities".
The Taoiseach reportedly said that the range of measures being introduced "represent an appropriate response to the situation we find ourselves in".
The Taoiseach reportedly said that he knows that the picture emerging across Europe and the increasing COVID-19 case numbers In Ireland over the last week are "a cause of deep concern" and that no one wants to go back to a world of widespread restrictions, and that it is "our collective effort, in adhering to the public health measures, that will keep our society and our economy open, that will sustain and maintain our progress and will keep us healthy and safe".
Minister for Health Stephen Donnelly reportedly said it is impossible to say if there could be a lockdown in the future, and that although a lockdown cannot be ruled out, it is "not where we are" currently.
However, Donnelly reportedly said that the National Public Health Emergency Team (Nphet) could make such a recommendation in the future and is carefully monitoring the situation.
Donnelly reportedly said while speaking on Morning Ireland that stark new modelling shows that if the country does not make changes there could be between 200 and 450 people in ICUs by Christmas week.
Mr Donnelly reportedly said that the new measures announced by the government line up with advice given by Chief Medical Officer Doctor Tony Holohan and are all designed to reduce social contacts quickly, and that COVID-19 case numbers should begin to change by week three of the new restrictions.
Donnelly reportedly also said that antigen tests have an important role to play and that he wants to see them being subsidised as soon as possible.
Donnelly reportedly said that thousands of antigen tests are being sent to households around the country every day and are also being used in higher education, childcare and healthcare settings.
"More Severe Restrictions" May Be Considered In Northern Ireland
Meanwhile, following news from earlier this week that a new poll has indicated that the majority of people in Northern Ireland would welcome the introduction of mandatory COVID-19 passports, health officials in Northern Ireland have reportedly warned that COVID-19 passports may not be enough to stop hospitals being overwhelmed and "more severe restrictions" may need to be considered next month.
A COVID-19 modelling paper from the Department of Health has reportedly informed Northern Ireland Executive ministers that positive COVID-19 cases have risen by 23% in a week.
The paper, which was reportedly seen by the PA news agency, reportedly attributes the surge partly to relaxations in the hospitality sector at the end of October and the return of schools after mid-term.
The Health Department experts reportedly stated that without further intervention "as soon as possible", modelling suggests that hospital capacity may be exceeded in mid-December, if the current trajectory follows a central pathway.
The paper reportedly states, "Evidence suggests that adherence to guidelines by the public is declining and that there has been very low uptake of COVID certification on a voluntary basis by the hospitality sector."
It reportedly states the need for immediate measures to increase adherence to current mitigations, such as face mask use and work-from-home guidance, and that those mitigations will be unlikely to bring the reproduction rate below one unless they are accompanied by "widespread use of COVID certification across higher risk settings".
The paper reportedly warns that all of those measures combined may not be sufficient to reduce case numbers, and reportedly says that without a significant decline in community transmission in the next three weeks, "there is a risk that more severe restrictions will need to be considered from mid-December to avoid hospital capacity from being overwhelmed".
Northern Ireland's Health Minister, Robin Swann, has reportedly proposed that COVID-19 passports become mandatory in Northern Ireland from Monday December 13.
Swann reportedly wants fellow Stormont ministers to agree to his proposals for COVID-19 certification in a range of settings at an Executive meeting today (Wednesday November 17).
It is reportedly understood that Swann is proposing that passports be used to gain entry to nightclubs, hospitality premises that serve food and or drink, cinemas, theatres and conferences halls.
COVID-19 certificates would reportedly also be needed to access indoor events with 500 or more attendees where some or all of the audience is not normally seated, and for outdoor events with 4,000 or more attendees where some or all of the audience is not normally seated.
They would reportedly also be mandatory at all events of 10,000 or more attendees whether the audience is seated or not.
Swann is reportedly proposing that regulations needed for the law change come into effect on November 29, with a 14-day grace period prior to becoming enforceable on December 13.
© 2021 Hospitality Ireland – your source for the latest industry news. Article by Dave Simpson. Click subscribe to sign up for the Hospitality Ireland print edition.